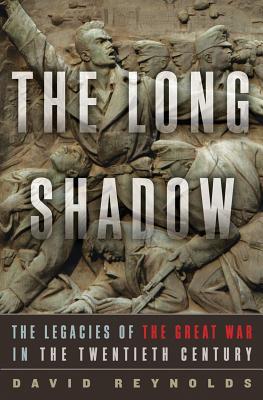 With the centenary of the First World War, a global war concentrated in Europe that began on 28 July 1914 and lasted until 11 November 1918, fast approaching, there seems to be a deluge of books and memoirs about war. One truly outstanding and extraordinary book which takes an insightful look at the impact of the Great War, gives a detailed account of what happened during and after the war, and which makes for a mesmerizing reading is The Long Shadow: The Legacies of the Great War in the Twentieth Century by David Reynolds.
Author David Reynolds needs no introduction. He is one of the finest & leading historians writing in English today, a professor of International history at Cambridge University historian and winner of the Wolfson Prize for his 2005 monumental work In Command of History: Churchill Fighting and Writing the Second World War.
The Long Shadow scans the indelible bearing The Great War had on the cultural and political landscape of five combatant nations – Great Britain, Russia, Germany, France and the United States. Taking a very British view of the issue, the author also explores the impact The Great War had on The British Empire and Commonwealth Countries. While the subject in itself is vast, the book is not voluminous as the author has a clear defined goal of what to bring to the reader's attention. Divided into two parts – Legacies and Refractions, the first part of the book Legacies contained six chapters - Nations, Democracy, Empire, Capitalism, Civilization and Peace. The second part of the book, Refractions, consists of Again, Evil, Generations, Tommies and Remembrance.
Full of facts, figures, information, insights, illustrations, and useful references, David Reynolds in writing The Long Shadow: The Legacies of the Great War in the Twentieth Century has set a bench-mark for all future works on this particular subject.