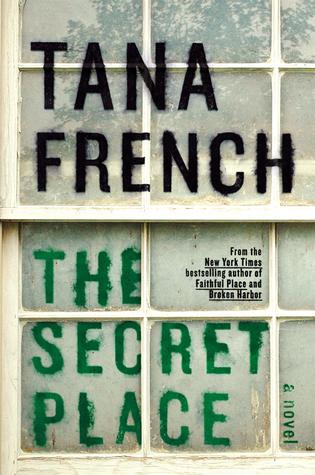 St. Kilda's School, an Irish boarding school, which is brimming with
teenage girls serves as the setting for the latest mystery thriller of New York Times bestselling novelist, Tana French. Located in the
suburbs of Dublin, it was here over a
year ago that a 16-year-old boy, Chris Harper, from a neighboring boys' school was
murdered. His killer remained untraced, and the case remained unsolved. When
Detective Frank Mackey's
daughter,
sixteen-year-old Holly Mackey,
shows up one morning at the police station with a postcard that reads, "I know who killed him," the cold case takes a dramatic turn.
The Secret Place
by
Tana French
is the fifth book in the Dublin Murder Squad series and follows Detective Stephen Moran
and
Detective Antoinette Conway
as they delve deep into a crime which has refused to die down, and yet couldn't make much headway. After Holly's unexpected appearance Detective Stephen quickly questioned her and heads to St. Kilda's School where the boy was murdered and the postcard found. It was found on a pin-board called
The Secret Place
where girls can privately share their secrets
without anyone else knowing.
Detectives Stephen and Conway wade their way through the secrets, lies, relationships, rivalries and gossips of teenage girls, and must meticulously sift fact from rumor to get to the bottom of the mystery surrounding the postcard and find the killer of Chris Harper. As the detectives whittled down their list of suspects to four – Selena, Becca, Julia and Holly - who usually hang out together, Detective Stephen begins
to suspect that the truth might be something he doesn't want to hear.


Author Tana French masterfully crafted a superb story that is stunning both in details and prose. Her keen sense of observation and attention to details turn this simple unsolved murder case into a fine mystery suspense thriller. Her knowledge of human behavior and the psychology that comes into play in the situations described in the novel are displayed in abundance through her characters and how she planted them into the story. What is particularly striking is the atmospheric nature of the author's storytelling which leaves one with a feeling of being transported right where the action is taking place.